Boot Camp – Intermediate Part 1 of 2 – UBot Studio – Source Code
A step up from the "Basic Training" Boot Camp.
I cover some more commands, functions and concepts to deepen your exposure to building great software.
This part 1 of a 2 part series and falls under the intermediate category as we dive deeper into the building process.
---
Description
UBot Boot Camp
Intermediate Part 1 of 2
UBot's Native  Browser Edition
Hello Newbie!!


Welcome back!
We are continuing with the same base code from "Basic Training" and added some nodes with some more refactoring. More specifically we are reading form file into a list and looping it. Then refactoring into the "define" command to better organize our code.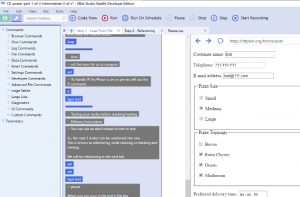 Commands:
  1. save to file
    2. defines
    3. clear cookies
Functions:
    1. read file
    2. list from file
    3. special folder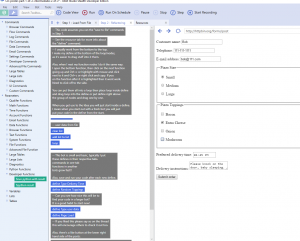 Concepts:
    1. using a define command
    2. reading data from a file
    3. getting a random item from a file
    4. random user agents
    5. nesting
I am going easy on you in this one as this is a difficult concept with the define command. They are very powerful and there is a define tutorial here for more details.
This time it is much shorter and fewer tabs so should be relatively quick!!
As with the "Basic Training" there will be more content for this at a later time.
---
Seller Info
Please for the sake of others come back and share your experience with THEM.
If anyone needs consulting for any of my free products I charge $50 for the first hour and $35 for additional hours. 1 Hour minimum and if you don't use the full hour you still get the minutes left over for another time.
Most documentation is located here…
Tutorials
---